LOCAL IQ™
LOCAL IQ™
Local IQ™ is the only framework that can successfully localize your products or service offerings into a new market.
One of the biggest pain points when entering a new market is knowing whether your product or service offerings are packaged to succeed. Yes, extensive research into your market is something that you can do, but do you even have the time for it? Do you have access to all the insights and findings that experience usually provides? You've also got to figure out how to leverage those insights and findings. Finally, the question becomes, do you have the resources for outstanding localization of your products and/or services in your target market? You've got lots to think about, but the good thing is, you don't have to do all the thinking!
We faced many of the above challenges as a localization partner and as a company trying to localize our own services in new markets. No matter who our target market was, getting communication right was always a major challenge. We found ourselves diving deep into how audiences would engage with different technologies that displayed those messages. Visually, we had to ensure that the creative was captivating to a native audience. When all three came together, synergies emerged. Interestingly, these synergies raised many eyebrows from our team and made us want to learn more. And so we did, starting with research and analysis of the three core components of Local IQ:
Language
Language is everything and knowing how to communicate with your audience will give you an edge over your competitors. Regardless of approach, keep in mind, the tone, intent, and message when you're trying to communicate.
Design
Customers engage with your content in a number of ways. The images that you choose make a huge difference and can reinforce what you're trying to do. Keeping in mind your target audience, selecting a relevant asset will increase your win percetage.
Technology
When entering new markets, knowing your customer's technological preferences is the first step in effective targeting. A web browser may not be as effective to reach a customer base as through a mobile app. Knowing this can better allocate your budget.
THE FRAMEWORK
How does it work?
There are four pillars involved when determining your Local IQ: Discovery, Assessment, Alignment, and Learning. Each pillar is made up of sub-steps designed to get a 360 view of where you're trying to go and how you're going to get there with localization. Below details the four different pillars:
Discovery
This is the first and most crucial pillar. By understanding your needs and problems, we are able to help craft a successful plan of attack. We identify KPIs and other factors that we want to measure as we unravel and understand your Local IQ™.
Assessment
After discovery, our next step is to uncover the full picture of what you're currently doing for localization. We use our proprietary methodology, which is backed by research and data, to dive deeper isolate and address any localization gaps within your organization. For a successful assessment, input from stakeholders across your organization's localization chain is needed. At the end of this pillar, you'll receive a report of localization gaps (if any) and suggestions to address and capture more localization value.
Alignment
With the assessment completed, our team then collaborates with stakeholders across your localization chain. If you lack key capabilities identified during our assessment, we can offer our own capabilities or introduce you to partners who can. Within this pillar, we ensure that your KPIs are tracked. We'll also help establish a localization system that not only implements easily managed workflows, but also opens up a feedback loop for process improvement.
Learning
If you're familiar with agile principles, then the Learning pillar is just an extension from it. Here, we'll benchmark the new localization process against your established KPIs. Local IQ™ is dynamic and ever changing and as such, it requires continuous improvements. You'll find yourself repeating the Assessment and Alignment pillars internally or with our team. Your Local IQ is dependent on this pillar and without Learning, your localization will likely fall flat.
The Bottom Line
Be intelligent. Local IQ™ is a framework that redefines localization. By analyzing the three key pillars of localization – language, design, and technology – Local IQ™ optimizes localization success in new markets.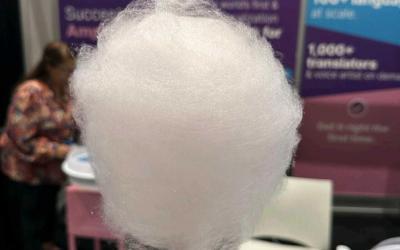 "Cotton Candy – now that's brilliant!," exclaimed one of the attendees as she spotted our Cotton Candy MasterChef, Huy, from a distance. The next minute, Sarah was trying her hand at making the biggest and the best-looking cotton candy to win our Cotton Candy...
read more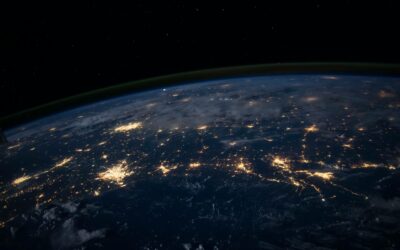 We've asked the question, "What's your Local IQ?" hundreds of time and we always get a different response: I don't know, what's that, it's good, I'm good, and stop bothering me. What we find is that regardless of who we talk to, Local IQ™ is relatable and applicable...
read more
Connect with a Local IQ™ Expert!
Reach out to our team and get started today! Leave message or reach out to us below!
Phone:
(614) 980-0015
Email:
contact@uplancer.agency